Caution!

The CommentAce plugin is now recommended for Disqus comments. The Disqus Comment System plugin will be soon deprecated. We will keep the plugin compatibility just for a short transition time.
Use Disqus comments as an alternative to your WordPress comments or together with them.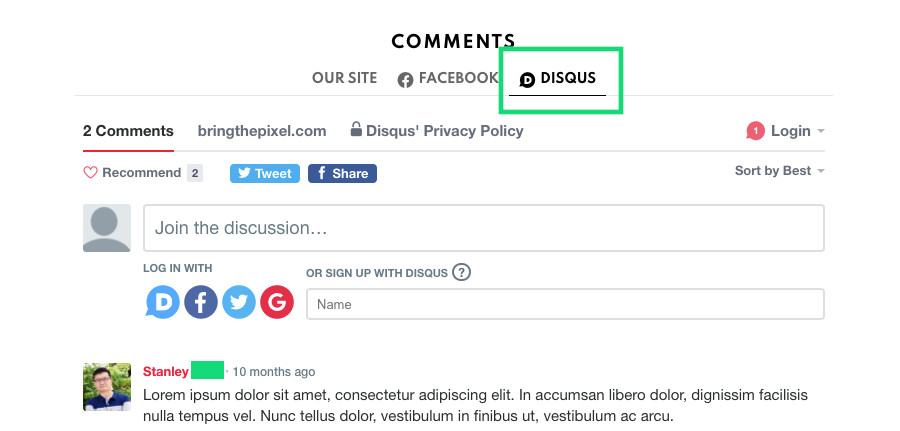 Installation
The plugin is available for free in wordpress.org repository. You can download it
or install directly from the WP Dashboard › Plugins › Add new panel.
Updates
Like all other plugins from wordpress.org site, when a new version of the plugin is available, you will be notified about it directly in your WP Dashboard.
Setup
The plugin will require you to obtain API keys and paste them into the settings. Please use the following tutorial to configure the plugin.
Disqus | Install instructions for WordPress
Disqus Comments Tab
To activate the Disqus tab on a single post (screen on top), just install and activate the plugin.
By default, Disqus Comments are shown in tabs next to the normal WordPress comments. To disable the WordPress comments system and use only Facebook, please read this.
Read Also