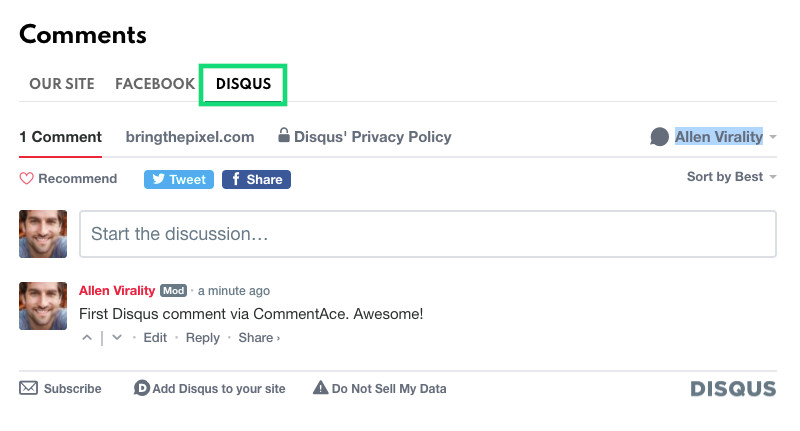 Requirements
To use Disqus Comments, API access is required. You will need to create a Disqus account and provide your Shortname in the WP Dashboard > Settings > CommentAce > Disqus > Disqus Shortname. Please read here on how to register a new account.
Enable Disqus Comments
WordPress comments are not obligatory. You can turn them off if you wish. Check the WP Dashboard > Settings > CommentAce >Disqus > Enable option to enable.
Appearance
Disqus controls the look of the comments. You can adjust some settings directly from your Disqus account. Read more
Changing the Language
You don't need to set the language manually. The CommentAce tries to load the language for the Disqus SDK based on your site's language (WP Dashboard > Settings > General > Language). The English language will be used as a fallback if your site's language is not supported.
Only Logged-In Users Can Comment
Disqus requires a user to be logged in to comment.