Getting Bimber installed and ready-to-go is easy and takes only a few minutes. Follow the steps below to install the theme using the WordPress admin panel:
Go to the WP admin panel › Appearance › Themes
Click the Add New button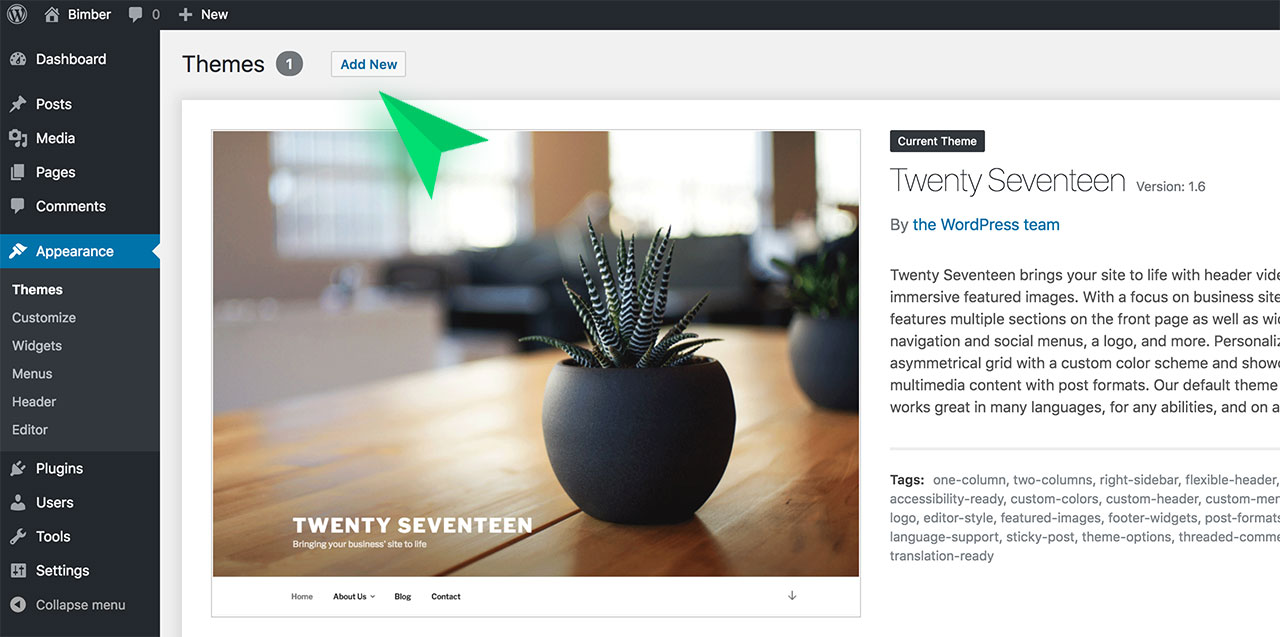 Find the bimber.zip file inside the package you've downloaded from the ThemeForest
Upload it.
If the upload failed with Link Expired error please check the solution here.
If you encounter other problems with theme uploading caused by file size or time limit, please try to upload the theme files manually (use FTP method) onto your server.

After a few seconds, the theme will be installed
Click the Activate button

You'll be redirected to the Registration page

Fill in your purchase code and click the Register Theme button. For more details, please go to the Register Theme via Purchase Code page
After theme activation, go to the Demos page
Choose a demo, select components to install and click the Install button
For more details, please go to the Install Full Demo Data page