The affiliate link is a link to an affiliate program site. Each time user purchases a product using such a link, you earn a commission.
Locations
The AdAce plugin allows you to display your links in the following places: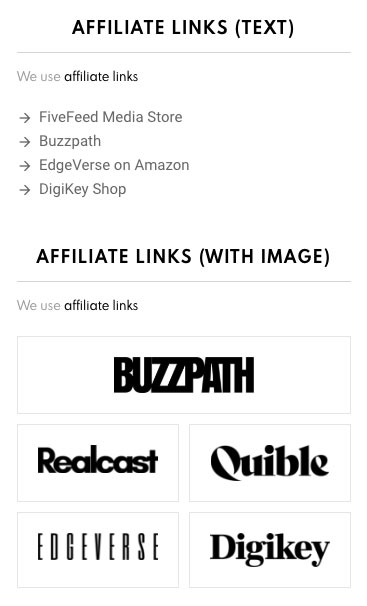 module before the Main Collection
module before the Footer

Create a Link
To set up the links please follow these simple steps:
Go to the WP Dashboard › Links
Create an affiliate link category
Add some test link and assign it to this category
Display Links In a Widget
To display the links in your sidebar, please refer to the Links widget page.
Display Links Before the Main Collection
Go to the WP Dashboard › Appearance › Customize
Switch to the Plugin integrations › AdAce Links Before Main Collection
Fill the title
Fill the category
Display Links Before the Footer
Go to the WP Dashboard › Appearance › Customize
Switch to the Plugin integrations › AdAce Links Before Footer
Fill the title
Fill the category