You don't have to limit yourself to one demo installation. You can install components from different demos, at the same time.
Let's say you have installed one demo but you want to use Widgets from a different one. You don't have to uninstall the current demo and install a new one. You can keep the current demo and install components from other demos. To do so, please follow these steps:
Open the WP Dashboard › Appearance › Theme Options page
Switch to the Demos tab
If you have a demo already installed, it will be highlighted in green
Hover over a demo you want to install the Widgets from
Check the Widgets and click the Install button
After successful installation, the installed demo should be green highlighted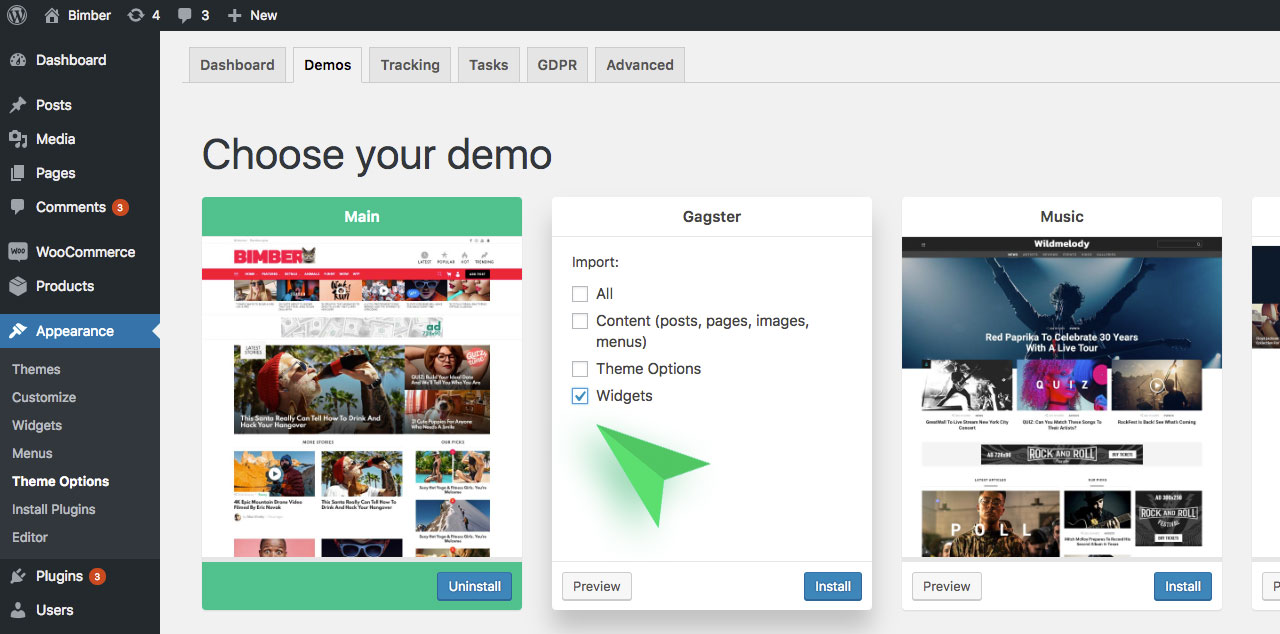 Theme Options Exception
Content, Theme Options, and Widgets components can be installed but only Content and Widgets can be uninstalled.
When you install All or just the Content or Widgets component, the related demo will be green highlighted, check the Main demo on the screen above.
On the other hand, if you decide to install only the Theme Options you won't see the green highlight afterward. Theme Options will be, of course, applied.
You can treat the Theme Options installation like a reset of options. You can run it just to revert (reset) your theme options to the default (for a demo) state.