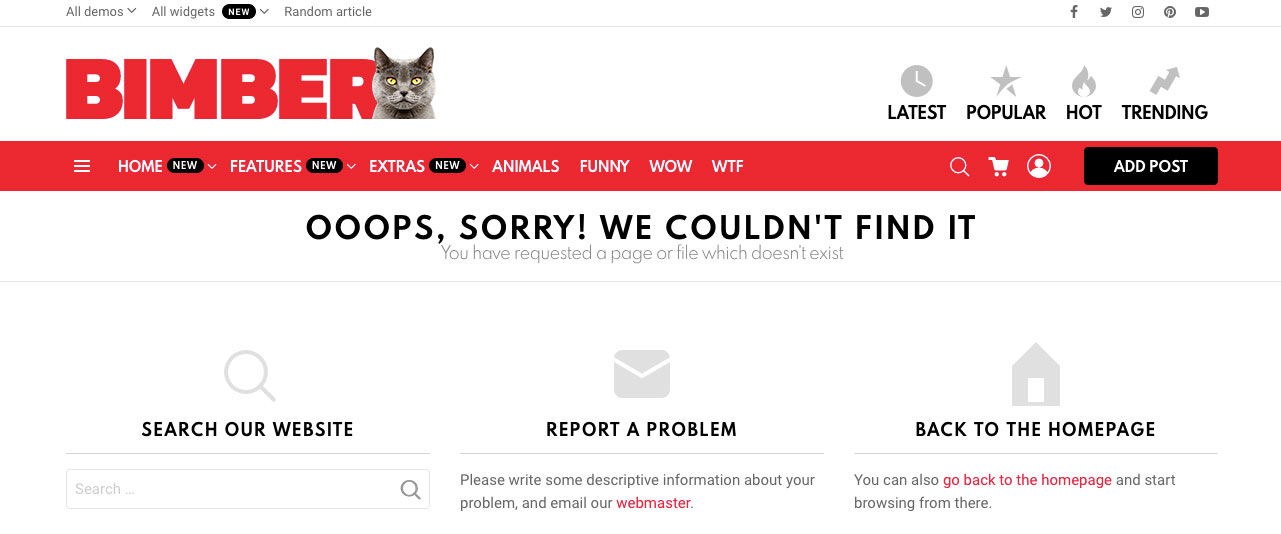 What is the 404 page?
The 404 error simply means that a web page does not exist at the current URL or WordPress can't load it due to out-dated rewrite rules.
This problem typically occur when new custom post types are added or dynamic pages (like our frontend submission page) are enabled for the first time.
How to fix it?
If you encounter the 404 Page Not Found error (screen above), please go to the
WP admin panel › Settings › Permalinks page and click the Save Changes button.
This should flush the WordPress rewrite rules, making the missing (404) page accessible.