Purpose
The Footer stamp is not a typical element you can find on other sites. But that's the point purpose of using it. It's something unique and surprising that should attract your visitors' attention and in the end increase their engagement.
You can ask why it is in the footer if it is so great. That's another tricky part. It should be there to give users a chance to find it when they don't expect it.
The stamp can have really positive impact if you use it the right way. Check our live preview site to see it in action.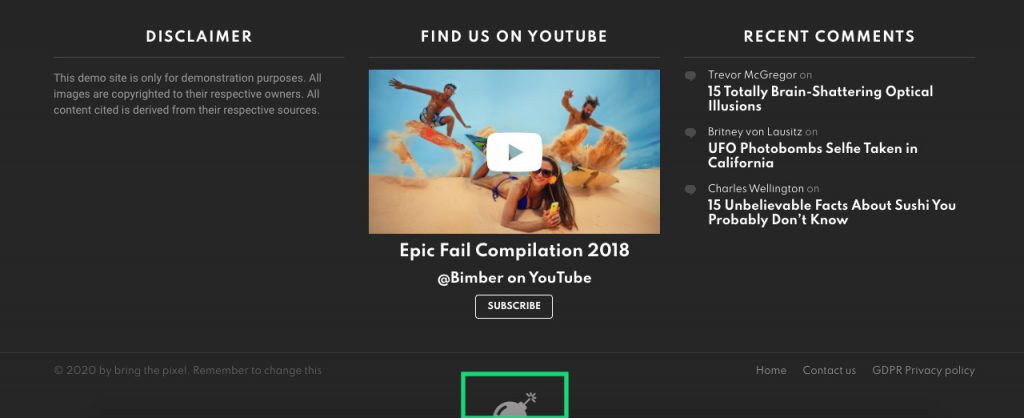 Setup
To add the stamp to your site's footer, please follow these simple steps:
Go to the WP Dashboard › Appearance › Customize panel
Switch to the Site Identity section
Scroll down to the Footer Stamp field
Upload the stamp image and set its width and height
Optionally, upload the stamp HDPI version (twice as big) for Retina devices
Provide URL address to a page where you explain what's all about
Set label if need it